Testimonials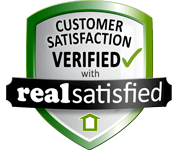 "Jan is skillful in helping either the buyer or seller work through the selling or buying process. Even though we have bought and sold several homes, it is several years apart. Each sale and purchase has had different issues come up. Jan's experience helping her clients understand and work through those unique issues enables her clients to sell or purchase their home." Ray & Elizabeth Morris, Columbus, IN Seller 2018
"Jan worked hard for us as sellers and for us as buyers of our next home." Dale & Karen Gaumer , Columbus / Noblesville, IN Seller/Buyer 2018
"Jan Brinkman showed us the house on short notice at a time convenient for us. She communicated by text or email from the beginning through closing. She promptly answered questions we had and provided information proactively so we felt confident of the status and process of buying the house. Hassle free and stress free." Ray Morris, Columbus, IN Buyer 2018
"Jan did a great job I would use her again." Bob Smitherman, Columbus, IN - Buyer 2018
" Thank you for helping us find and purchase our dream home and sell our current home. The process was so quick and easy. We can't thank you enough!" Rachel Maass O'Haver, Columbus, IN Seller 2018
"Jan was very helpful and is also our new neighbor!" Jeff and Karen Colvill, Columbus, IN Buyer 2018
"Jan is the consummate professional broker with years of experience in the Columbus market. She is forthright, honest and dedicated, and a pleasure to do business with." Terry Whittaker, Columbus, IN Seller 2018
Jan did an excellent job getting my mother-in-law's home sold. Jan is extremely professional and has lots of experience, and on top of that, she is a super nice person. I would highly recommend her to anyone looking to buy or sell a home." Sharon Mangas, Columbus, IN Seller 2018
"Jan is totally dedicated to her clients, providing service no matter time or circumstances. She has a strong field record, and it is obvious she loves her work. She felt like a member of the family. I would recommend her to anyone looking to either sell or buy a home." Peggy Dunlevy , Columbus IN Seller 2018
"Jan Brinkman was professional, friendly and responsive from the beginning to end. I always felt that she had my best interest at heart. She gave good, solid advice, and maintained positive relationships with others involved in the process." Maria Blake, Zionsville, IN - Seller 2018
"Jan did a wonderful job of helping us get our home ready to sell and walking us through the entire process." Nancy Comiskey, Nashville, IN - Seller 2017
"Jan had been most helpful when we bought the house so I knew I was going back to her when the time came to sell it. I was not disappointed. We had an offer 24 hours after it was listed and things went smoothly throughout the process. Thanks Jan." Ann B. Haw, Columbus, IN Seller 2017
"Jan's use of professional photography really made the difference on getting traffic through the house. The pictures showcased the assets important to buyers. We were very pleased with the response to our listing. Jan has such a good reputation in our local market. Her marketing plan is unbeatable. Even though Jan and I both were traveling during the process she made clear plans to communitcate and keep us informed. The office staff was always accommodating and friendly." Joe and Edie Smith, Brown County, IN Seller, 2017
Jan provided xcellent support throughout the home selling process. We originally thought about selling on our own, but are really glad we chose to work with her instead. She answered all our questions thoroughly and worked hard to promote our home, and the overall process was stress-free!" Mark Pivonka (Seller)
"Jan is a delight to work with. Very knowledgeable, kind and dedicated. I would highly recommend her to anyone looking to buy or sell a home." Jay K. (Seller)
"We love working with Jan. She keeps us calm". Karen Rodriguez (Seller)


"We have known Jan and worked with her for quite some time now. We knew we would ask her to sell our home this time, as well.



As I said before, this turned out to be a lengthy process due to a complicated negotiation under difficult circumstances which, eventually, fell through. She did a great job keeping us up to date and guiding us through the onslaught of demands. I know her patience must have been sorely tested, as was ours, but she remained very professional and helpful.



I'm sure there are many wonderful realtors out there, many of whom we have met, but Jan has just had that special something that she shares with all and we are happy to have connected with her early on.



The house is sold, all is well, and we have a lovely lady to gladly call our friend." Tim and Gwynn Ostrander (Seller)


Jan is great and supports what you need done or answered when you need it. She is very busy, but very well worth the wait." Nathan & Megan Cline (Buyer)


"Jan was terrific. She knew the market and was very responsive to our questions. We'd worked with other realtors on other properties before, but she was heads and shoulders above the rest. She's a go-getter and very professional." Reid Litwack (Seller)


"Jan knew the area we wanted to buy in- a fairly small market- and did a great job of getting us there (sometimes early.) When there was a potential issue with a neighbor, she immediately took the initiative to contact them to help with a positive resolution for us. She is a sweet lady who knows her job very well." Michelle (Buyer)
"Jan was a delight to work with. We would recommend her to anyone. She's the best!". Sharon J Fields (Seller)
"Jan is a very good realtor and very professional." Dawn Hauck (Seller)


"As first-time home buyers, my boyfriend and I contacted Jan Brinkman because we were very much impressed with her level of experience and her customer service-based philosophy. From the beginning, Jan was very responsive, friendly, and approachable.

We appreciated Jan's sincerest attempts to get to know us in our search for our new home. Her communications throughout the process were very timely, informative, and professional. We were very impressed by Jan's vast knowledge of the Columbus area and the market in general.

We were incredibly grateful for Jan's thorough attention to detail from the initial stages of our search until after the closing. Jan was always available to answer our questions, provide advice, and inform us on issues, of which we had no prior understanding or knowledge. Through her expertise, Jan made us feel comfortable with the home-buying process and confident in the decision to purchase of our first home.

Overall, we were highly satisfied with our home-buying experience. Jan has our utmost respect for her wide knowledge base, expertise, and professionalism and our highest recommendation for her great service, care, and attention to detail."
Heather Holland (Buyer)
"Jan is extremely knowledgeable and professional. All our needs were met and we appreciated her attentiveness to us." Karen Newell (Seller)
"Great person to work with". Zack and Glinda Ellison (Seller)
"I had never sold a home before, and had no idea what to expect. Jan made it so easy for me, and guided me through the whole process. Jan is totally professional and knowledgeable." Karen Dorough (Seller)


"We thought about selling last year, and contacted Jan. We started the process,and realized (through the tears), we weren't quite ready. Jan was very understanding, and did not pressure us at all. This year, we were ready, and the process was quite easy. Jan was helpful in smoothing out any wrinkles that came up, and we appreciate all of her help." Annalee Huey (Seller)


"Jan was great! Friendly and patient and FLEXIBLE." Terri Finney (Buyer)
"I recently lost my husband I explained to Jan I couldn't live there emotionally.Jan went above and beyond to get my house sold.Very thankful to her." Mary Newsome (Seller)


"Jan was our Realtor when my wife and I moved here in 1990. Twenty-five years later we immediately used her services again for recent move! Jan knows the local real estate market very well and provides excellent and professional service." Greg Watts (Buyer) (Seller)


"Jan Brinkman was exceptional in helping me and my sister sell our father's home after he passed away. My nephew, a realtor in another city, recommended Jan and even approached her to see if she would help us. Jan got back with us almost immediately; and from that point on, she did all she could to make our experience pleasant and stress-free. She offered invaluable advice on what to fix and what to leave as is, enabling us to concentrate on preparing the house for sale in a timely manner. She guided us through the bargaining process and, in the end, found a buyer who offered a price we could all agree upon without a hassle. We would definitely recommend Jan to anyone selling a home in the Columbus area. Thank you so much!!" Pamela Sheets (Seller)


"Jan is personable and thoroughly professional. She truly knows her stuff." Doug Stender (Seller)
"Jan worked with Mandy and I in a way that was professional but also personal. Mandy is easily filled with anxiety when she has a hard time understanding all of the paperwork and logistics. She absolutely took a liking to Jan. Jan explained everything to Mandy in a way that not only helped her to understand but also to learn." Jay and Mandy (Seller)


"This is the second time we have used Jan Brinkman as our realtor. We found her to be knowledgeable and thorough" Mary Beth Kelley (Buyer)